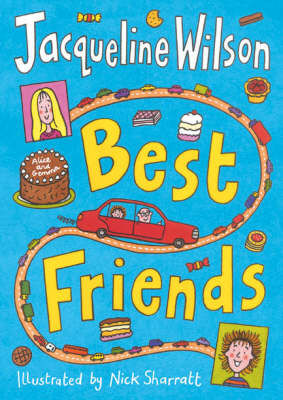 Best Friends is a book by Jacqueline Wilson.
Characters i love did book
Gemma Jackson: Gemma is the story's main protagonist and narrator. She is tomboyish, active and messy, who enjoys football, bike riding and spending time with her Grandad. She is Alice's best friend and is devastated when she learns Alice is moving to Scotland, having seen each other nearly everyday since the cradle. She has two brothers, Jack and Callum. Her parents blame her when she runs away with Alice.
Alice Barlow: Gemma's best friend. In contrast to Gemma she is quite the girly girl, who loves dressing up, ballet and the colour pink. She appears traumatised when she and her parents move away to Scotland, having been parted from Gemma. However, she is spoiled with allsorts of glamourous items in their new home. She makes friends with snobby Flora. She writes Gemma a birthday card at the end of the book.
Community content is available under
CC-BY-SA
unless otherwise noted.